Event Security Services in Mumbai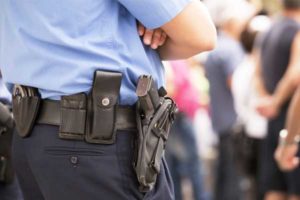 Event Security Services is taking the name of Om Sai Safeguard Services into a company named Private Security Service.
The trained security personnel, lady security guards, bouncers and security officers required for the event are committed to providing good service by providing trained manpower anywhere in the state.
The event has become a fashion and we are providing professional security guards for weddings, architecture, birthdays and other events.
While working at Event Security Guard Services in Mumbai. We are providing good service at the right price as per the need of bouncers for a large number of cinema artists, politicians, and businessmen.
The appointment of security guards or bouncers at a wedding is a fashionable way. and it is with private security companies that customers are prepared to pay well for a few hours.
There are numerous banks in the city of Mumbai where private security companies are given the responsibility to provide the security guards that are in great need and we are determined to fulfill them.
We also provide security guard services throughout the state for bank ATMs and cash vans.
The industrial area around Mumbai is high and includes Andheri, Bhiwandi, and Thane. There are large corporate offices located in Andheri and they need manpower wherever their security projects are located throughout Maharashtra.
Security Guard Services in Mumbai
While enrolling in the Security Guard Services In Mumbai, we check all the documents, mental and physical qualifications along with the security of the guard.
The private security services companies are in the hands of the government when it comes to law enforcement, so these companies are very important in this.
When it comes to corporate events that also require good and smart security guards. Om Sai Safeguard Services is a top-quality company catering to all needs.
We supply security guards, bouncers, lady bouncers for the commercial and hospitals, hotels, restaurants, pubs along with the industrial and corporate sectors.
When recruiting security guards for hospitals, we provide them with special training and then appoint them.
At this time, we are working in accordance with the Private Security Companies Act, 2005 and are acting in accordance with the rules of the Security Guard Board.